BusinessU: The Nuts and Bolts of Contracts for Small Businesses
Tuesday, October 26, 2021 (8:30 AM - 10:00 AM) (EDT)
Description
Whether you provide goods or services you need to know the basics of a contract to protect your business. This session will cover the following:
A basic overview of what makes a valid contract
Common mistakes or things to watch out for in all contracts
Top items to focus on in specific contracts which are common in all small businesses (i.e. commercial lease, employment agreement, vendor agreement, asset purchase agreement);
Common contract clauses that may create unexpected liabilities or difficulties
How to generally navigate contract disputes.
Instruction by Matthew Hosford, Lippes Mathias
Presenting Sponsor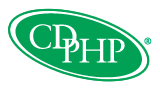 Supporting Sponsor
Virtual

Tuesday, October 26, 2021 (8:30 AM - 10:00 AM) (EDT)